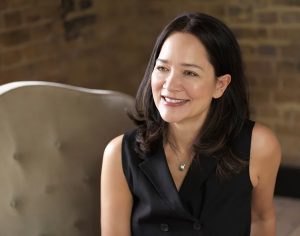 Mentoring – Sarah currently mentors men and women in their self development work as teachers and leaders in their fields.  She is also responsible for mentoring teachers through the Insight Yoga Institute program.
Coaching  – This is for anyone who wishes to work with a particular issue they are having. Coaching is also self-development work and the work is aimed at meeting certain criteria or aims that an individual wishes to achieve. Coaching is goal oriented to specific outcomes and works best over an agreed amount of sessions.
Self development is a life long process.  We can keep learning and studying, continuing to grow horizontally but never reaching the depth of understanding of ourselves that we often crave. Coaching can enable us to grow vertically with a greater depth of understanding of ourselves and consequently of others.  It's really hard to see our own blind spots and coaching is a beautiful way of  helping us to reach our potential and to grow into our authentic selves enabling us to be more at ease in our lives with ourselves and others" – Sarah Lo
For enquiries for availability, email Sarah here
Here's what some of my clients have said about my coaching.
Did you find the coaching sessions beneficial? If so, can you explain why? 
* I did find the coaching sessions beneficial.  It helped me to clarify and put things into perspective, plus to target goals.
* I loved my coaching sessions with Sarah. I felt held, heard, listened too and seen. Sarah is very balanced and maintains both feminine and masculine energy beautifully. It was a transformational experience from session 1 to the final time. 
If you had to describe coaching to a friend or colleague, what would you say this was like?
* I would say coaching was like being truly listened to.  Coaching is not like counselling or therapy, as there is a two way exchange.  What you have said is processed and returned to you in an intelligent and sometimes challenging format. I felt I saw seen as a whole person.
* Being in a situation where you can be truly yourself, not holding back. as raw and honest and real as you can allow yourself to be. there is no judgment, no resistance and only the invitation to be fully yourself and reveal who that truly is to yourself. Integrative coaching is a space of grace and nurture. 
 Could you say what it was like to be coached by Sarah Lo? 
* Sarah Lo is a gifted listener, and also wise and intuitive. Her input has been invaluable.  I especially appreciated having my qualities highlighted, sometimes these are difficult to see for yourself.
* I felt held by Sarah. and at the same time gently pushed. Out of my comfort zone and encouraged to go farther than my intellectual mind wanted too. She supported me in getting in touch with my heart, so the truth emerged and my mind was tamed. she is incredibly balanced and skilled at this work.
Would you be happy to say a few words that could be used as testimony to your coaching experience with Sarah so that others might benefit too?
* I would not hesitate in recommending Sarah Lo as a coach.  Her wisdom, insight and projections have been of enormous value.
* Please use all of the above freely and with my pleasure I would highly recommend Sarah to any of my friends and family who are seeking a shift from a current state of dis- ease to one of expansion and balance.