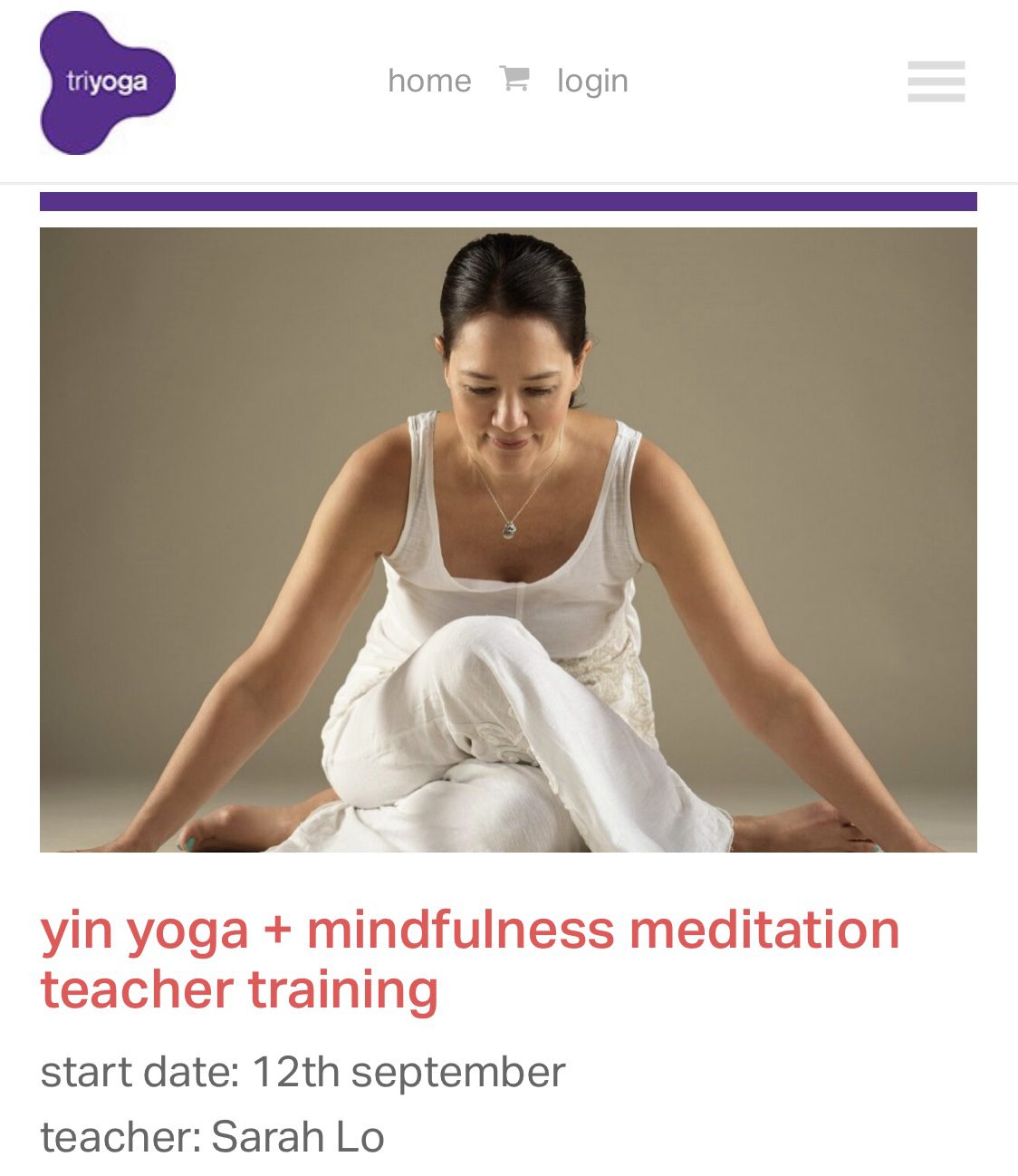 This is a 4 week 40 hour Yoga Alliance registered Yin Yoga & Mindfulness Meditation Teacher Training which focuses on the fundamental skills of how to effectively teach and practice yin yoga postures for the five yin yang organ pairs according to Chinese Meridian Theory, whilst incorporating the anatomical study and understanding of skeletal variations of the hip. This online training also brings a deep level of the foundations of Mindfulness through Meditation, Pranayama & Psychological Enquiry and how to integrate these deeper skills into a Yin Yoga practice. There will be daily led Meditation practices as well as teaching and deconstructing Yin Yoga asanas in an experiential way in small group posture clinics. It is a course suitable for yoga teachers, teacher trainees, dedicated yoga students and other professionals. It is not necessary to be an experienced Yin Yoga practitioner to do this course.
Meridian theory and Chinese Medicine for organ health is introduced and the course includes learning Yin Yoga poses for the short meridian sequences, lectures in anatomy for the hip joint and some practical teaching applications on understanding and building interoception skills through practice and observing unique skeletal variations in individuals. 
The same course content is delivered online as in past in-person teacher trainings. Having taught this course multiple times online Sarah feels there are unique advantages to every student being able to observe the demonstrations closely and to hear the lectures clearly. Recordings of the lecture sessions will be made available for up to 7 days. Those students wishing to obtain certification must attend all of the live interactive sessions. Evidence of attendance is required by Yoga Alliance in order to qualify for certification of hours. The training hours are the same as with in person trainings and with being able to move students into small groups, seeing slides and recordings online where students are able to easily capture the information, we are able to transition through the sessions smoothly. To protect the privacy of private group sessions, recordings of these sessions will not be available. You will also receive a comprehensive Yin Yoga Teaching Training Manual via email which teachers in the past have found an invaluable resource to their Yin Yoga teaching. From her previous testimonials, Sarah feels that leading this training online has added a new dimension to virtual trainings offering a safe and highly effective way to share her knowledge in a rich and equally powerful way. The course has been carefully thought through and adapted to an online format so that you can acquire a level of skills to enable you to teach and practice Yin Yoga.
Read some of the testimonials here from Sarah's recent online teacher training.
2021
January 30 – February 20, 2021
Yin Yoga & Mindfulness Meditation Teacher Training Live Online
Triyoga Online – Sold Out
Yin Yoga & Mindfulness Meditation Teacher Training Live Online – Triyoga
September 12, 19, 26 & October 3, 2021 
Course bookings – SOLD OUT
Please note that once the course is full and registration has closed, no further registrations can be accepted.