This is a Level 2 Yin Yoga & Mindfulness Meditation Teacher Training (30 hours Yoga Alliance accreditation) that is open to both yin yoga teachers and yoga practitioners who have undertaken an approved foundation yin yoga teacher training and are in the process of advancing their yin skills and wishing to deepen them. The online course has been carefully adapted and thought through to allow for the learning process online. This is different to online trainings where you are simply watching recordings. You will be guided through the process live and in real time with Sarah.
This training includes learning to teach yin yoga from a functional approach, meridian charts of the Yin Yang organ pairs, soft tissue anatomy of the hip, mindfulness meditation skills and practices for the body, heart & mind, psychological enquiry through both interpersonal and intrapersonal practices, felt sensing and the subtle body, the importance of the vagus nerve and enteric nervous system and building the body of a teacher.
This training is powerful self developmental work and goes deeper into the concepts and practices of Yin Yoga and Mindfulness Meditation. Material from the Level I training is not repeated and new yin postures are taught in this course. It is not recommended that you attend this training without a good understanding and and practice of Yin Yoga.
Read some of the wonderful testimonials here from Sarah's recent online course.
Yin Yoga
Functional Teaching for the Yin Yang organ pairs
New Yin Postures for the upper + lower body
Mindfulness
Mindfulness Meditation for the Body, Heart and Mind
Psychological Enquiry
Chinese Medicine
Meridian Pathways of the yin yang organ pairs
Mapping the meridians
Anatomy
Soft tissue of the Hip Joint
The Vagus Nerve
The Enteric Nervous System
Subtle Body
Felt Sensing
Teaching Skills for Yin
Effective cues
Building the Body of a Teacher
Presentation Skills
Adjusting Protocols
Props – Effective use for different body types
July 5 -7, 2020 – LIVE ONLINE + AN OPTIONAL COMPLIMENTARY  REFRESHER DAY OF TEACHER'S PRACTICE TOGETHER IN PERSON WHEN THE THREAT OF COVID-19 IS OVER.
11:30am – 5:30pm
Registration here
THIS TRAINING HAS BEEN MOVED ONLINE TO STAY IN LINE WITH TRAVEL RESTRICTIONS, GOVERNMENT AND EDUCATIONAL GUIDELINES. 
LONDON TRAINING
Location: Triyoga Camden, Jamestown Rd, Camden, London, UK
Timing: 10:00am to 5:00pm daily.
Dates: October 26 -29, 2020
BOOK HERE
Schedule
The schedule for the week will be explained on the first day and this will also be in your manuals. The course will include both lectures and an experiential practice of Yin Yoga, Pranayama and Mindfulness Meditation and Enquiry Practices as well as Practice Teaching Sessions and Practicals.nbsp;
Shorts
Please have a pair of shorts ready to put on for this training for the meridian mapping session on the afternoon of Day 2. Shorts are optional and so for those who do not wish to wear shorts you will be matched with a partner who has also opted out of this session.
Mentoring or Coaching
Mentoring post Level 2/3 study with Sarah Lo is upon application only. Sessions are conducted via Zoom sessions online. Private consultations with Sarah during the week of the training is not possible.
Certificate
Attendance in the entire program is required in order to receive a Certificate of Attendance from Sarah Lo Yin Yoga Teacher Training for 30 hours. Those who are unable to attend all of the classes will be awarded a Certificate of Attendance based only on the hours attended. Please plan your time and travel accordingly in order to not miss any of the sessions. This certificate will go towards earning your full 100 hour Yin Yoga Teacher Training Certification with Sarah Lo only after completion of all 3 levels of Yin Yoga teacher trainings with Sarah Lo herself. Certificates will be sent digitally by email about 2 weeks after the course.
Study and Reading
Students are required to read ' 'The Complete Guide to Yin Yoga' – Second Edition by Bernie Clark for this training before they arrive. Reading this book is an integral part of the training so please purchase this upon registration of the course so you have plenty of time to read this before the training begins. Please refresh your reading of Insight Yoga by Sarah Powers from your Level 1 training.
A teacher training manual will be mailed to you prior to the training together with your complimentary full length meridian chart.
Required reading  (prior to course)
The Complete Guide to Yin Yoga: The Philosophy and Practice of Yin Yoga – Second Edition – Bernie Clark
Yin Yoga & Mindfulness Meditation Teacher Training – Level II
Advancing Yin Yoga skills
PAYMENT/CANCELLATION POLICY: Your payment includes £200 non-refundable administration fee. Strictly no refunds for cancellations within 8 weeks of the training. We cannot refund once the manual and the materials have been sent out to you and your space on the training has been allocated as there are limited spaces on these online courses. We regret there can be no exceptions to this (including illness, family issues, pregnancy, job changes, international emergencies such as strikes or any outbreak of war or terrorism, epidemics or contraction of disease, including COVID-19) as there are limited places and your place has been taken and reserved for you. Please purchase cancellation insurance to protect you from any losses you may incur. All cancellations must be made in writing to Sarah@SarahLo.co.uk. No refunds will be made for failure to attend or failure to complete the teacher training or withdrawal from the program due to unforseen circumstances. No transfers to other courses or between students allowed. All refunds will be processed within 2 weeks following a program. The cancellation policy is firm. After registered payment, we will send you a confirmation of your booked spot. This will also act as your payment receipt. No other receipts will be provided. We highly recommend that you purchase cancellation insurance if you are concerned about the possibility of needing to cancel your course as we cannot be responsible for covering the cost of refunds under any circumstances.
ONLINE WAIVER: Please read the following guidelines from Yoga Alliance that apply to this online training too. It is implicitly agreed that by choosing to do an online training that you practice at your own risk. The teacher or studio cannot be held responsible for any injuries sustained whatsoever as there is no way to be able to accurately observe from a screen. Moreover the student may have chosen to turn their camera option off or to have their camera directed away from their body during practice.
 I hereby agree to the following:
1. I am participating in yoga classes, workshops and teacher trainings ("Activities")  offered by Sarah Lo. The Activities may be offered in the physical location of the Studio or offered online by videos, television, podcasts, apps or other digital media or platforms. All of such offerings, either physical or online, shall be considered "Activities."
2. I recognise that I must be in adequate physical and mental health to participate in the Activities. I understand that the Activities may require intense physical exertion, and I represent and warrant that I am physically fit enough to participate, and I have no medical condition which would prevent my full participation in the Activities. I recognise that the Activities may cause or aggravate a physical injury or medical condition. I understand that it is my responsibility to consult with a physician before my participation in the Activities. If I have done so, I have taken the physician's advice. I understand that the Teacher reserves the right to refuse my participation in any Activity on medical, fitness or any other grounds.
 3. I am aware that my participation in the Activities could result in high blood pressure, fainting, heartbeat disorders, physical injury, heart attack or stroke and may aggravate pre-existing injuries. I understand that I could experience muscle, back, neck and other injuries as a result of my participation in the Activities. I understand my physical limitations and I am sufficiently self-aware to stop or modify my participation in any Activity before I become injured or aggravate a pre-existing injury.
4. In consideration of being permitted to participate in the Activities, I agree to assume full responsibility for any risks, injuries or damages, known or unknown, which I might incur as a result of participating in the Activities, including those which may result from the negligence of the Teacher.
5. In further consideration of being permitted to participate in the Activities, I knowingly, voluntarily and expressly waive any "Claim" (as defined below) I may have against the Teacher and any of Teacher's employees, independent contractors or assistants (each, a "Released Party") that I may sustain as a result of participating in the Activities even if the Claim arises from the negligence of Released Party or anyone else.
I agree to indemnify and hold harmless Released Party from any loss, cost, or liability incurred in defending any Claim made by me or anyone making a Claim on my behalf, even if the Claim is alleged to or did result from the negligence of Released Party or anyone else.
"Claim" includes but is not limited to any and all liabilities, claims, demands, expenses, fees, legal actions, rights of actions for damages, personal injury, mental suffering and distress, or death that I may suffer, my spouse, children or unborn child may suffer (including any legal fees or expenses) in connection with participation in any Activity.
 6. I, my heirs or legal representatives forever release, waive, discharge and covenant not to sue any Released Party for any Claim caused by any negligence or other acts of any Released Party.
7. I hereby understand that the Teacher from time to time may photograph, video, or otherwise record Activities and place such photographs and videos on its Website or social media platform. I hereby consent to the use of my image that may appear in any such photograph or video.
8. This agreement shall be construed in accordance with, and governed by, the laws of the United Kingdom and that all actions, suits, claims and proceedings relating to this agreement shall be brought in a court of competent jurisdiction located in the United Kingdom. In case any provision of this agreement shall be held invalid, illegal or unenforceable, it shall not affect any other provision of this agreement and this agreement shall be construed as if such provision had never been contained herein.
I acknowledge that I have carefully read this agreement and fully understand its contents. I voluntarily and knowingly agree to the terms and conditions stated herein. I am aware that by signing this agreement, I am giving up substantial rights, including my right to sue and certain legal rights my heirs, next of kin, executors, administrators and assigns may have against any Released Party.
I hereby agree to the following: 
1. I am participating in classes, workshops, trainings or activities during which I will receive information and instruction about yoga and health. I recognise that yoga requires physical exertion, which may be strenuous and may cause physical injury, and I am fully aware of the risks and hazards involved. 
2. I understand that it is my responsibility to consult with a physician, especially during pregnancy, prior to and regarding my participation in any physical fitness program, including yoga. I represent and warrant that I have no medical condition, including being pregnant or the possibility of being pregnant, that would prevent my participation in physical fitness activities. 
3. In consideration of being admitted on to a workshop or a teacher training program and by participating in the yoga classes, I agree to assume full responsibility for any risks, injuries or damages, known and unknown, which I might incur as a result of participating in the program. 
4. In further consideration of being permitted to participate in the yoga classes, I knowingly, voluntarily, and expressly waive any claim I may have against the instructor, the owner, or the leaseholder of the building for injuries or damages that I may sustain as a result of participating in classes or workshops. 
5. I hereby grant permission to use my likeness in a photograph, video or other digital media in any and all of it's publications, including web-based publications and marketing without payment or other consideration. 
I have read and fully understand and agree to the above terms of this Liability Waiver Agreement. By signing up for this training it is implicitly implied that you agree the complete and unconditional release of all liability  of Sarah Lo and her assistants.  
HEALTH CONDITIONS: It is essential that you disclose any major health concerns or conditions that might affect your participation in the training. Each participant is free to practice to their own ability or to simply observe if they are unwell or feel unfit to practice. We reserve the right to decline participation of anyone who has not disclosed a medical condition or a psychiatric one which we are not equipped or trained to manage as teachers in a class setting.
LIMITATION OF LIABILITY: Sarah Lo &/or her assistants/the studio/venue hosting cannot be responsible or liable for any injury, loss or damage of property, or disruption or cancellation of any program due to any unforeseeable circumstances, including adverse weather conditions, flood, cancellations or delays caused by transport strikes or technical problems, war, threat of war including threat level changes, terrorist action or threats, epidemics, contraction of disease, closure of airports, strikes, industrial action which are beyond the control of Sarah Lo and/or the hosting Studio/Venue. In the event that Sarah Lo herself is taken ill, every attempt will be made to find a replacement teacher. This has never had to happen but with every Yoga teacher training or course this is always possible in rare circumstances.
RELEASE: I am aware that I may be included in photographs taken at any Sarah Lo event that may be used on www.SarahLo.co.uk and associated social media websites.
CODE OF CONDUCT: This course will be taught solely by Sarah Lo.  We undertake to provide you with a training that provides the highest professionalism and standard of training within the industry. It is your responsibility to understand that there is a code of conduct also expected from you as a student and that since this is a group course, there is no opportunity for 1:1 time for individual help or personal mentoring. As this course will include personal dyad work with one another, we invoke the 'Conversation Cafe Agreement' as detailed below and it is expected that students remain sensitive and open to one another's sensitivities and that material which is shared in dyad or group sessions remains confidential. If you decide to leave the course for personal reasons or find that the course does not meet with your expectations, it will be deemed to be your personal decision and the same cancellation policy will apply and you cannot expect a refund. The studio and teacher reserve the right to ask any student who is discourteous or uses threatening behaviour or language during the training to leave the studio immediately.
Conversation Cafe Agreement:
Open Mindedness: listen to and respect all points of view
Acceptance: suspend judgement as best you can
Curiosity: seek to understand rather than persuade
Discovery: question old assumptions, look for new insights
Sincerity: speak for yourself about what has personal heart and meaning
Brevity: go for honesty and depth but don't go on and on
ACCEPTANCE: By registering for this course, it is understood that you are agreeing to these Terms and Conditions.
ENQURIES: Sarah@SarahLo.co.uk
It is highly recommended that you watch AT LEAST ONE DVD from Paul Grilley's work. The online viewing courses vary in price and may be something you will consider going into more deeply depending on the depth of study that you wish to pursue in Yin Yoga.
Paul Grilley
DVDs: Anatomy for Yoga or Yin Yoga
Online courses: www.pranamaya.com:
1. Bare Bones of Anatomy – Paul Grilley
2. Yin Yoga – The Functional Approach
Sarah Powers
DVD: Insight Yoga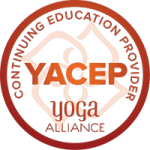 July 5 – 7, 2020 + A COMPLIMENTARY 4th DAY OF TEACHER'S PRACTICE IN PERSON WHEN IT IS SAFE TO DO SO
LIVE ONLINE
BOOK HERE – 1 PLACE AVAILABLE
October 26 – 29, 2020
Triyoga Camden, London – BOOK HERE