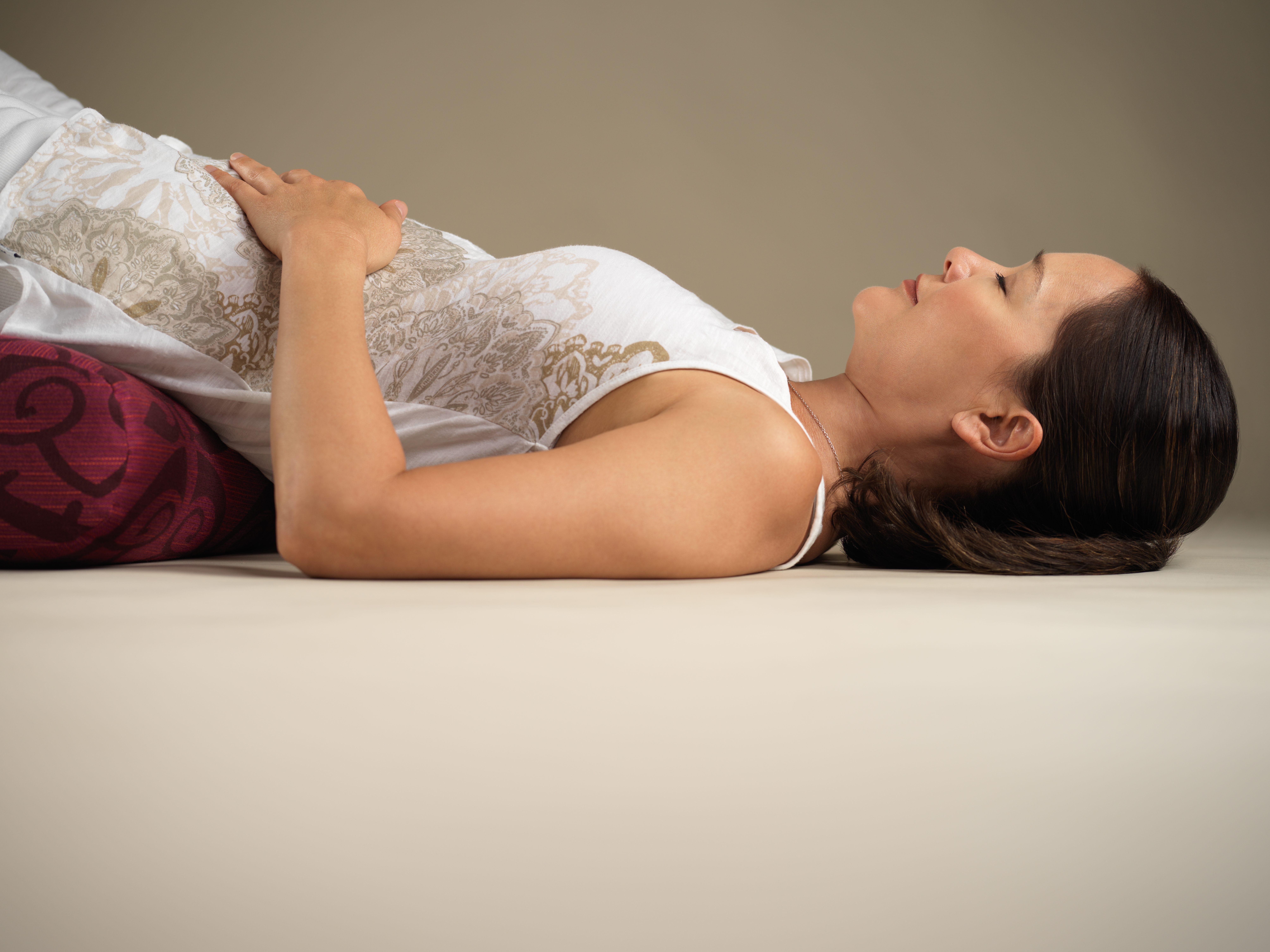 Due to the outbreak of Covid-19, more and more of us are being encouraged to isolate for the good of ourselves and our communities. It is so important that we do this if we are to get through the pandemic with as few casualties as possible, but it is fair to say that many of us are finding it difficult.
The prospect of being cooped up at home is not one that many of us relish, and it is starting to have a negative impact on fitness levels as well as mental health, which is not surprising with so many of us being so worried about the coronavirus, the uncertainty of what the future holds and because isolation can be pretty tough in and of itself, especially if you live alone.
Online Yoga Classes and Teacher Training to avoid the isolation
The good news for our mental and physical health is that there are several professional yoga and meditation teachers doing their part to help others through self-isolation as healthy. Sarah Lo is one such person. Sarah is a very experienced Yin Yoga Teacher Trainer personally endorsed by Sarah Powers, and certified with the Insight Yoga Institute and also trained with Paul Grilley and Donna Farhi. She has conducted Yin Yoga Teacher Trainings internationally for over 10 years. As well as being a Certified Professional Life Coach Sarah has spent years coaching professionals transition careers and learning how to incorporate yoga and Mindfulness as part of their physical and mental wellbeing.  She has set up virtual online Yin Yoga and Mindfulness Meditation classes and teacher trainings that you can follow live real-time from your own home to help you stay mobile and keep your mental health on track. She has made sure that you will be able to access classes for all abilities so that anyone who wants to can take part in her online yoga class and take care of their health during this trying time. She is also offering group life coaching directly following each interactive yoga session, which could help you to keep your life on track during isolation and beyond as well as maintain a sense of community with one another.
What is Yin Yoga?
Yin Yoga is a form of yoga that is practised in stillness and includes principles of Traditional Chinese Medicine and Daoist and Buddhist philosophy. Unlike faster-moving classes, when practising Yin Yoga, you will be invited to hold each asana or pose for up to a few minutes, to yield deeply into the pose at your own safety level according to your unique skeletal structure and ability. When practising Yin Yoga with Mindfulness, an inner stillness and calm is often experienced through the hydrating effect when gentle tension and compression forces are used to exercise the deeper connective tissues of the body. The meridian or energy channels that run through the fascial planes of the deeper connective tissues of the body are targeted through specially designed postures and this enhances the flow of chi or prana through these energy channels.  This has a deep calming effect on the autonomic nervous system allowing the parasympathetic calming response to be activated while chi or prana flow is amplified. Through the added pranayama techniques the vagus nerve is continually stimulated to help shift the nervous system from a stressed state to a calmer more receptive state. The Yin and the Yang effect of the practice itself.
What are the benefits of Yin Yoga?
Thinking of signing up for a live online yoga class but wondering what benefits you'll get from a class with Sarah Lo?
Put more simply, perhaps the greatest benefit of Yin Yoga at this time is its ability to reduce stress and encourage a more mindful state of being. This could help you to cope better with self-isolation.
Yin Yoga is also great at hydrating fascia and the myofascial that surrounds our muscles and is bone enhancing thereby strengthening bones, which will become increasingly important as we are all stuck at home and unable to move around quite as much as we normally would.
Furthermore, Yin Yoga is great at relieving tension in the body, which is ideal in these tense and uncertain times.
Not only that, but should you join in on a live online yoga class, you'll get to connect personally with Sarah Lo herself, which could help you to feel less isolated right now.
If you want to know more about taking an online yoga class with a teacher, do not hesitate to get in touch with experienced Yin Yoga teacher trainer and life coach, Sarah Lo today. You can find her, and sign up to her 
Monday 6:30 pm: Online Live Yin Yoga interactive coaching: https://www.sarahlo.co.uk/online-live/
Tuesday & Thursday 3 pm: Online Live Yin Yoga Triyoga Classes: https://www.sarahlo.co.uk/classes/
---
---